Online Fashion Business Courses- For Starting Your Own Fashion Label
In this fashionable and fast paced world, their are millions of budding designers who are trying to find their way in the fashion industry. Many designers dream of  opening up their own fashion label, and strive to win the market with their designs. It can be a fierce and competitive market.
If you are one of those designers who are struggling to make your way in this dominating industry then the fashion business mentoring program of 'Fashion Design Success' is your saving grace.
Double Your Profits with Fashion Business Knowledge
Even if you already have some success with your own label but would like to double your sales, or increase your brand awareness and get some major retailers on board,  a Fashion Business Course will give you the business and commercial knowledge to help you achieve your goals, and build your fashion brand.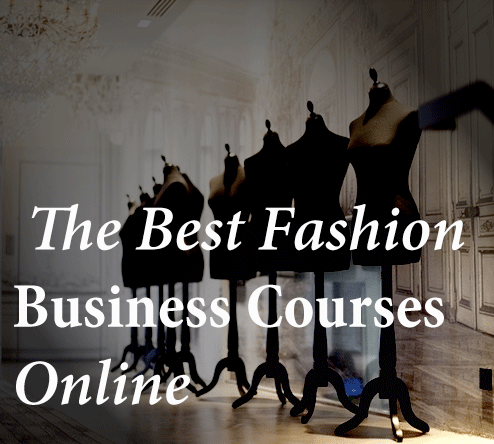 Doing a Fashion Business Course Online
The great news is that you don't have to go to university full time to study fashion business.  There are some great programs out there that will allow you to get the knowledge you need to be successful in your fashion label- while you study online from the comfort of your own home.
There are also fashion business courses that are directly targeted at helping you start your own fashion line- and will help you  find clothing manufacturers, help you with pricing your designs for profit, and will help you with marketing your label- to get orders from buyers!
The great thing about doing a fashion business course online is that you wont need to travel to a school or city to attend an actual class-  and you can work on your fashion label by day,  and get the business skills you need at night- or on the weekend- when it suits you.
The Most Cost Effective Fashion Business Courses Online
Some Business Schools can be expensive, and can be very 'theory' based  and not so relevant to giving you the knowledge that you need right now- to help you build your fashion business.
Look for colleges and programs that will deliver downloadable templates- so that you can use the templates and edit it with your own fashion business name, and use them straight away.  It also helps if your fashion tutor has been in business before, as they will have practical advice and tips that they can share with you.
The program by www.fashiondesignsuccess.com  offers a fantastic fashion business program  for only $49 per month-  with the option to unsubscribe at any time.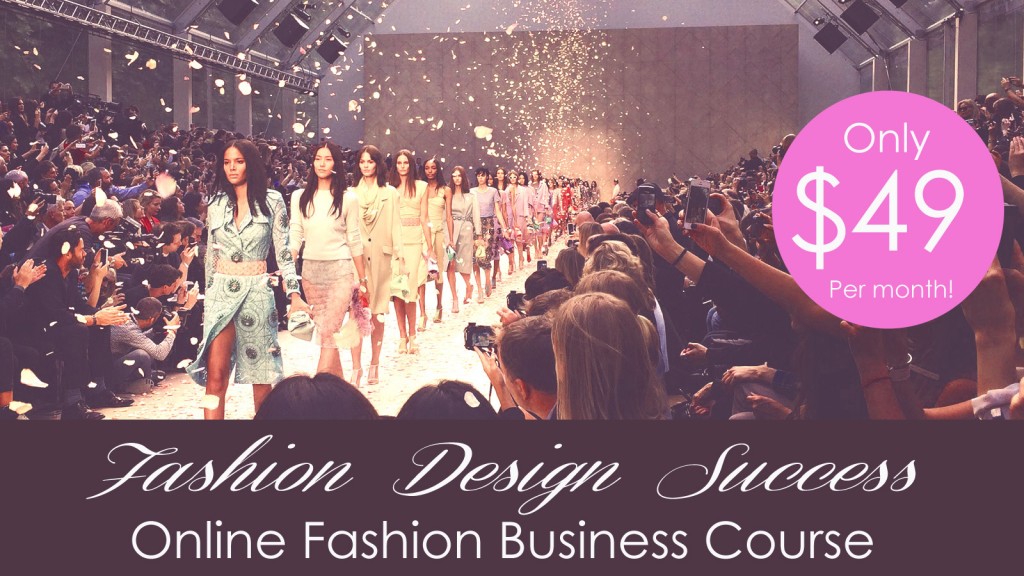 Besides having a price tag that every designer can afford, the Fashion Design Success fashion business program is directly targeted at helping students develop and launch their own fashion label, and it teaches students the business skills they need to make their line profitable.
In Addition, in this program you also receive mentoring from a designer that has already made it in the fashion world,  with valuable advice on how you can sell your designs to clothing stores, and design advice to learn how to design 'best sellers'  that sell like hotcakes!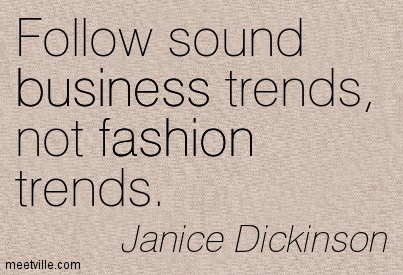 Having the skills to design is just not only enough to be a successful fashion designer; you need marketing techniques as well. This program also gives you Marketing and PR contacts,  Press Release Templates, Social Media Training and Step-by-step instructions on how to market and sell your label to department stores!
So no matter how good of a designer you are, if you don't have the basics of marketing or business, chances are you wont be able to make a living from it. This program of business mentoring saves you from any business disasters and launches you as a successful fashion designer.