Fashion Design Inspiration Ideas
The very talented fashion designer Maya Hansen, presented her Spring/Summer 2015 collection during Mercedes-Benz Fashion Week Madrid. We are really inspired by her 3D Sculptural designs that are both feminine but really inspiring in terms of shape, finish and silhouette.
We love her use of fabric and construction- and her feminine but 'edgy' style!  She has dressed some high end celebrities- including 'Lady Gaga'!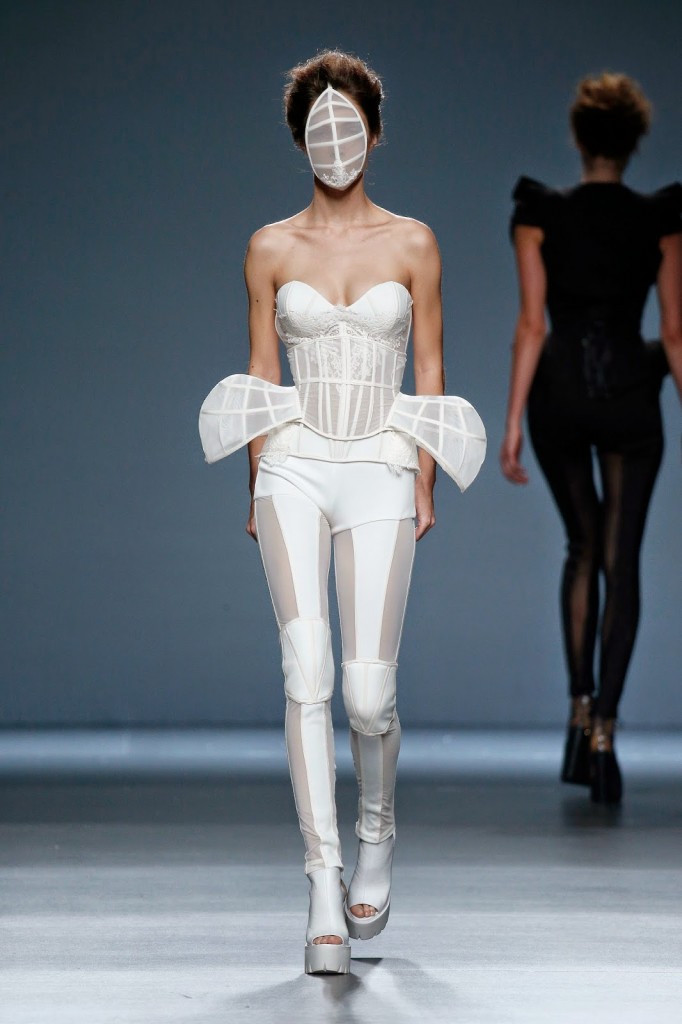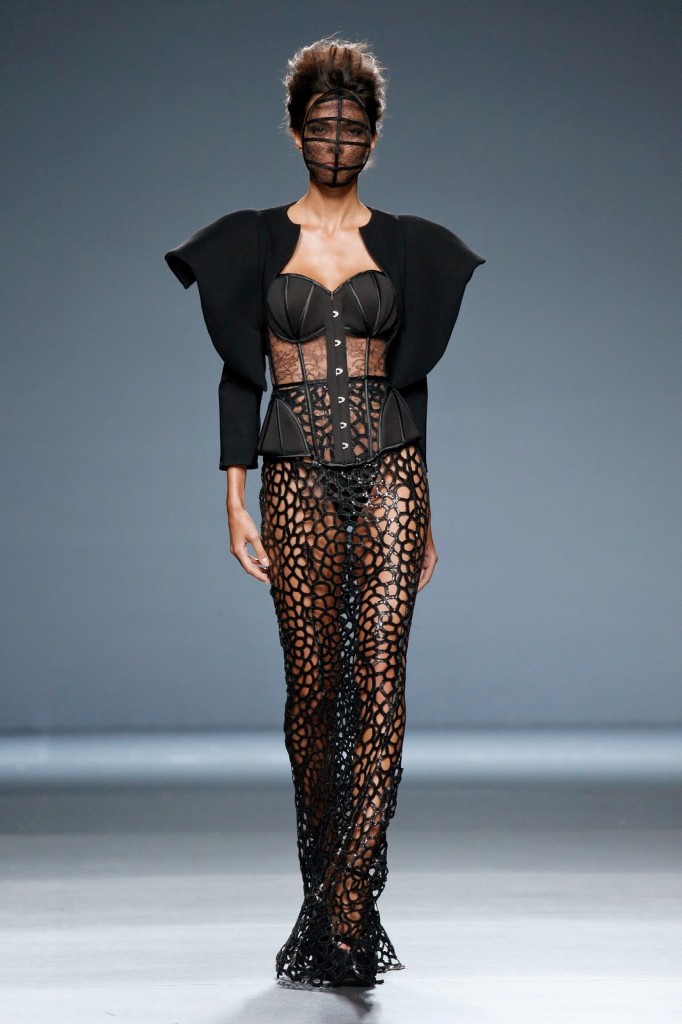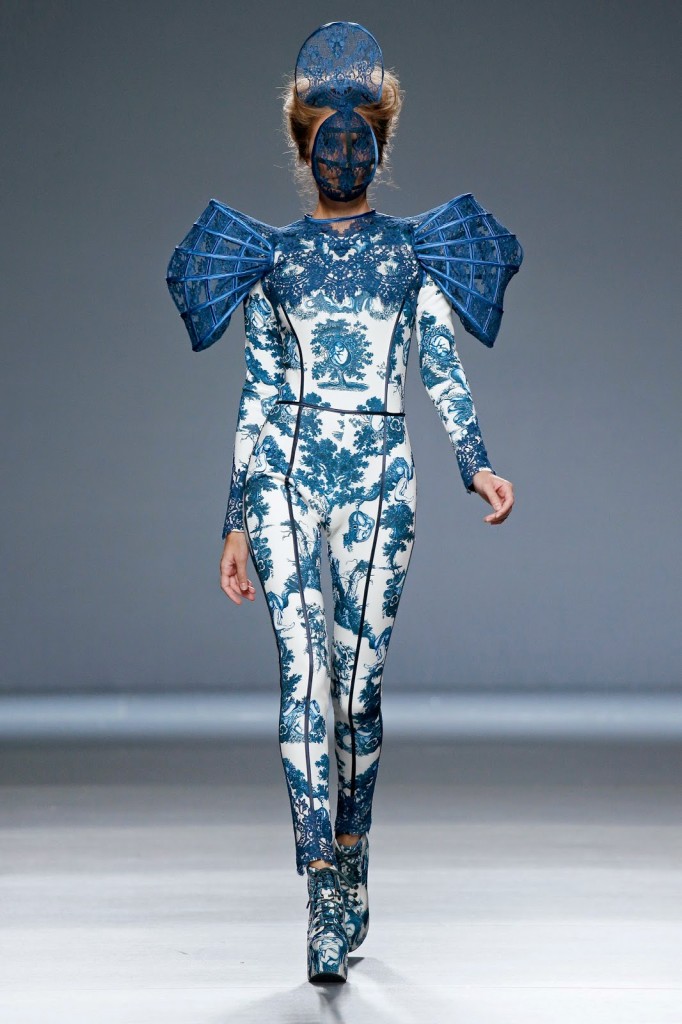 Fashion Design Inspiration
Metal and plastic bones corsets made with both rigid and elastic fabrics. Softer silhouettes tan previous collections. Long dresses and cocktail dresses in elastic fabrics and bolero jackets. Skirts with volume pieces and leggings. Ultra soft and feminine garments with and architectural touch.  Maya uses Heavy weight fabrics (300 and 400 g/m2), printed and solid satin and elastic taffetas, brocades chantilly laces and dyed laces.   She also uses elastic and sequined fabrics, transparent fabrics in front of opaque fabrics. Her designs have an lingerie aesthetic, architectural shape and retro-futuristic style.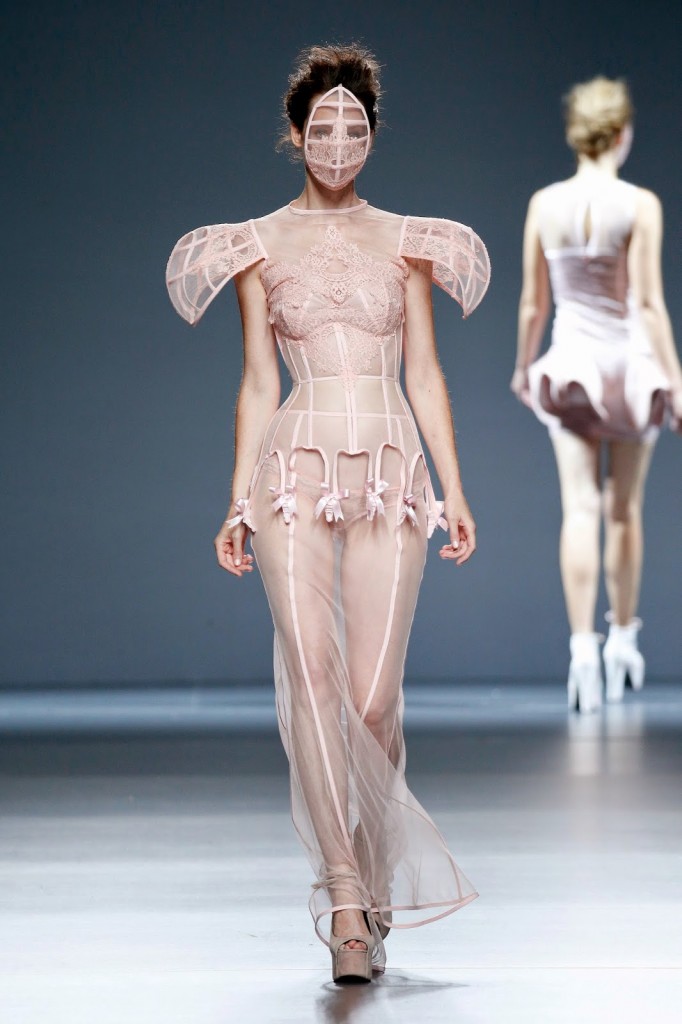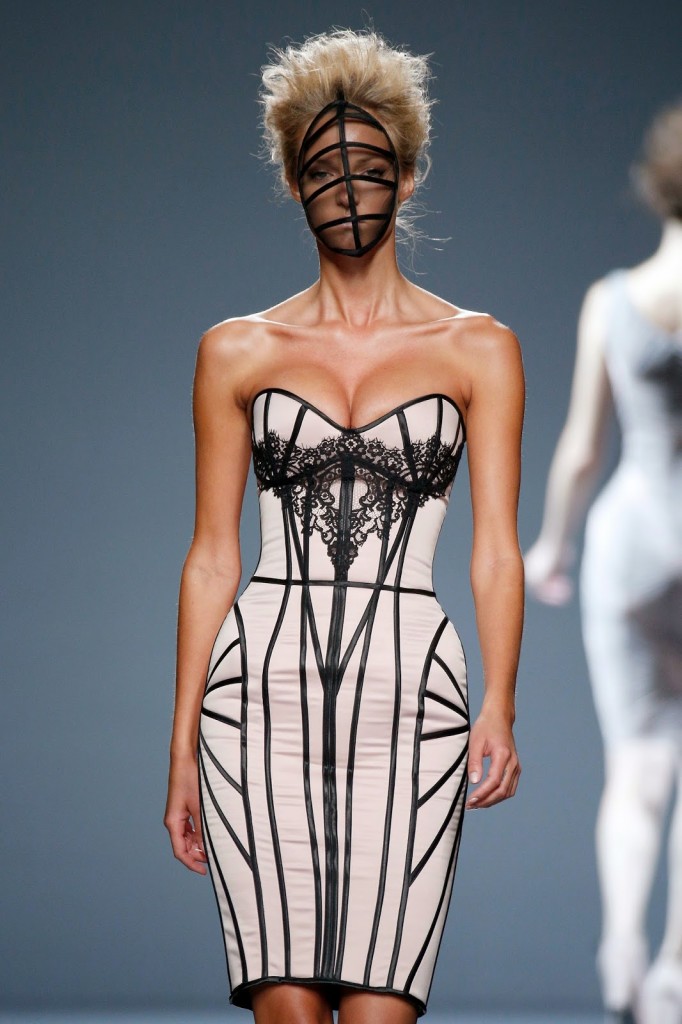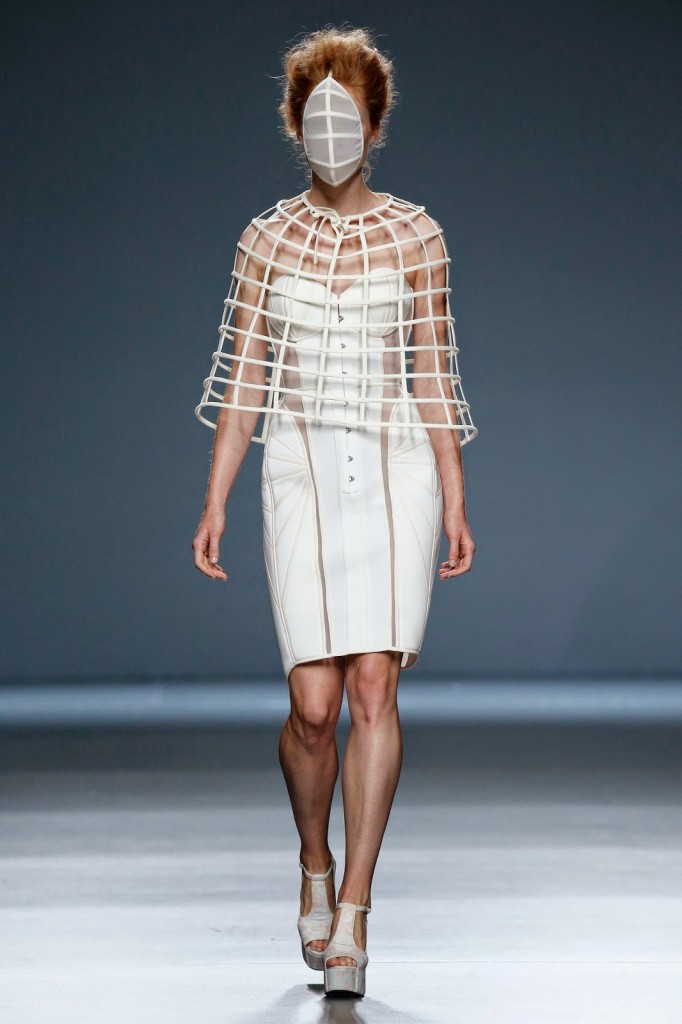 The Maya Hansen brand was founded in 2006 and, since the year 2010, Maya Hansen's collections have been presented at Madrid Fashion Week. She took part initially at El Ego de Cibeles, where her collection entitled "Lace Wings" won the L'Oréal Award for Best Collection from a Newcomer. Then in September 2011 she was incorporated into the established designers' fashion show schedule, which makes up Mercedes-Benz Fashion Week Madrid today. In 2012 she was admitted as a member of the Fashion Designers' Association of Spain (ACME) and was chosen amongst the 15 Finalists at Vogue's "Who's On Next" Competition in the years 2012 and 2013. In 2014 Maya Hansen has been selected as a finalist for the Young Designer National Fashion Awards.
Maya Hansen's unique style always departs from the feminine silhouette of the corset, the clothing item around which her collections revolve. She has also developed tight silhouettes in other kinds of clothing, as well as some entirely cutting-edge creations, for which she habitually collaborates with artists and craftsmen in different disciplines.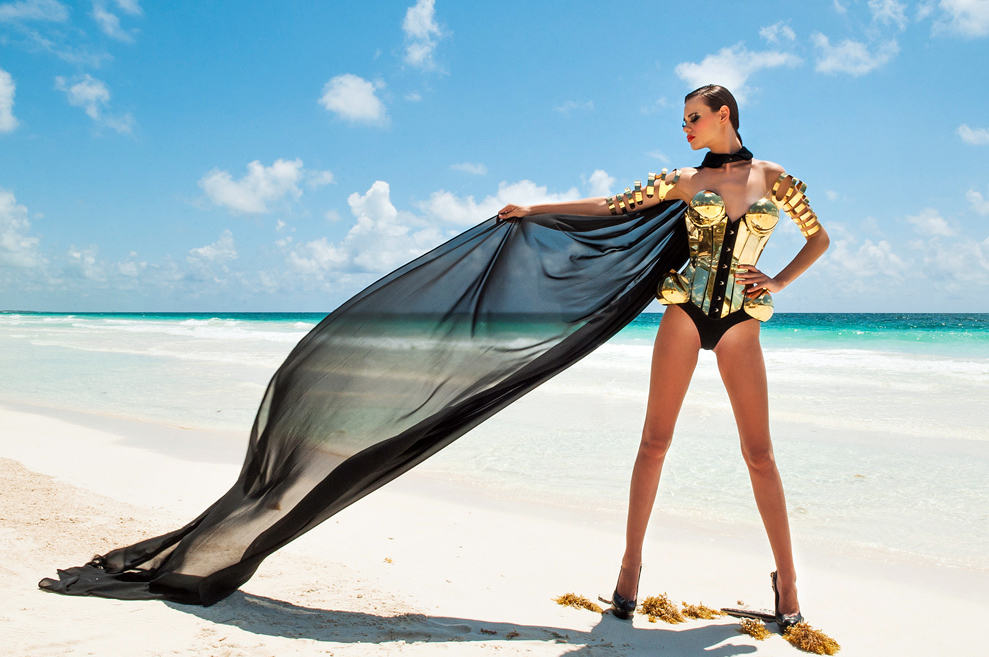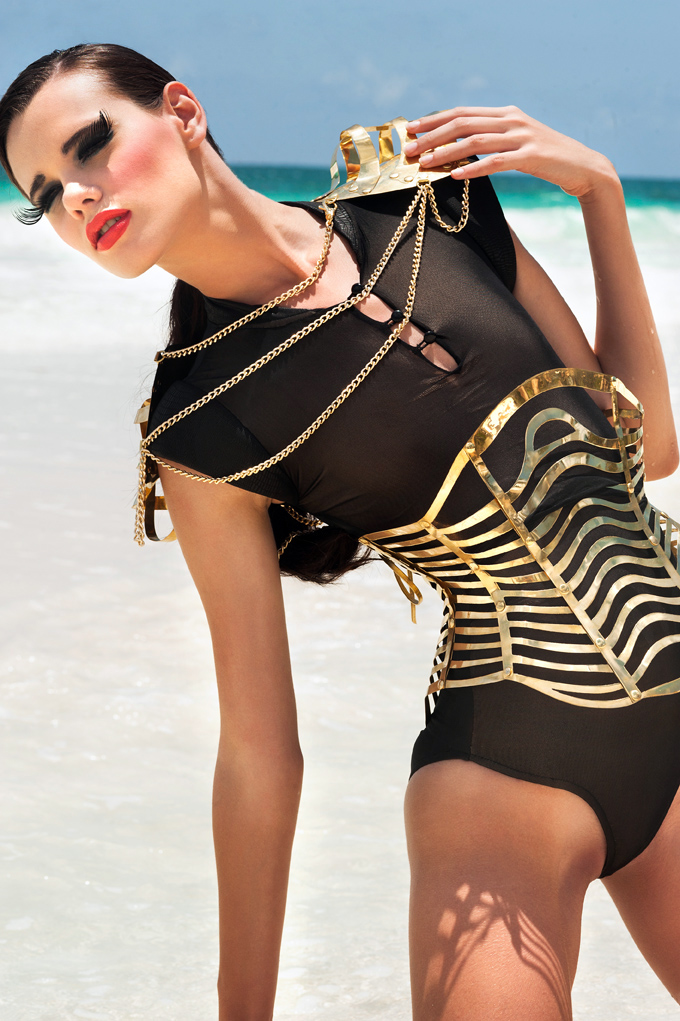 We are in owe of her style, and we would like to help budding designers that would like to develop their talent to Maya's level, to participate in our fashion design mentoring program.  For more details visit: www.fashiondesignsuccess.com/signup.html